13 Going On 30? (No) Thank U, next. Here are my alternatives.
Ariana is a Queen who must be protected at all costs but damn, she's got this one wrong.
13 Going On 30 isn't an iconic 00's film and shouldn't be mentioned in the same breath as Legally Blonde or Mean Girls.
Yes, I said it.
I might be able to pay tribute via a music video, Ariana style, to the films i deem better but I can list them all with some low quality gifs – here are my choices to replace 13 Going On 30. Icons only.
Enjoy.
(Honourable mention for Never Been Kissed which was released in 1999 so misses out on being included)
Coyote Ugly 
This is so movie is so iconic that it's ensured that people still remember who LeAnn Rimes is nearly 20 years after her one hit wonder.
When the film came out in 2000, it had a generation of girls wanting to grow up and work in a Coyote Bar* one day and who now can't hear someone say H2O without thinking 'Hell no, H2O'
*This dream soon dies as soon as you visit the Coyote Ugly bar in Liverpool. 
2. Angus Thongs
I find looking at pictures from the Angus Thongs premiere to be very soothing for a hangover pic.twitter.com/tk3HblbEjs

— Zoë with two dots (@ZoeYak) November 12, 2016
Remember when Aaron Johnson was fit? What went wrong, Aaron?
If an American was ever to ask what British culture, fashion and style was like in the 00's, just direct them to Angus Thongs on Netflix which will explain all.
3. 10 Things I Hate About You 
Okay so yes, this was released in 1999, like Never Been Kissed, but Kat Stratford is a feminist icon and we still stan, two decades on, so it's snuck in.
4. Save The Last Dance 
Are you even a millennial if you didn't get the Save the Last Dance soundtrack on CD and choeograph dance routines with your friends?
5. Miss Congeniality 
She's beauty and she's grace, she's Miss United States…
Mean Girls Day is October 3rd, Miss Congeniality has April 23rd – what day does 13 Going on 30 have? Point proven.
6. Just My Luck 
Any film that features McFly deserves maximum respect from us all.
No further comment.
7. The Princess Diaries
Films that feature a makeover scene normally just put glasses on a pretty girl and then take them off (I'm looking at you) so we have to respect The Princess Diaries for at least giving Anne Hathaway glasses AND really frizzy hair.
8. Freaky Friday 
Another entry for Lindsay Lohan. Can we just go back to the early 00's when she was Queen of the Screen and not going mad on Instagram Live, stealing kids, and sympathising with Trump.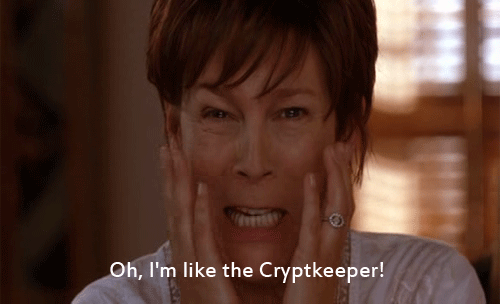 9. Wild Child 
A debate about icon teen movies of the 00's without Wild Child being mentioned?